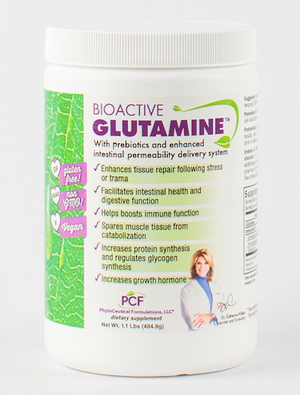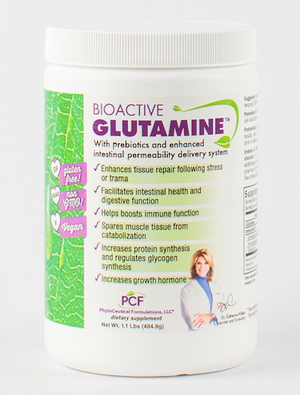 On Sale
Bioactive Glutamine (On sale - regular price $35.99)
MAXIMUM GLUTAMINE ABSORPTION WITH IMMUNOSORB, 480 GRAM BOTTLE
With prebiotics and enhanced intestinal permeability delivery system
About the Product
Increases protein synthesis and regulates glycogen synthesis
Spares muscle tissue from catabolization
Enhances tissue repair following stress or trauma
Boosts immune function
Maintains intestinal health and digestive function
Non GMO, gluten free, vegan
Facilitates intestinal health and digestive function
Increases protein synthesis and regulates glycogen
Suggested Use: Mix one or two (1-2) scoops (one or two heaping TBSP) in water, juice or protein shake.
Preworkout: Mix with water or juice preworkout for maximum cell volumization and anticatabolism.
Postworkout: Add to an OPTIPRO shake for maximum results, also take an additional serving on empty stomach prior to bedtime.
Immune & Digestive Function: Two scoops on empty stomach, not with protein, prior to bedtime.  Take additionally as needed throughout the day, on empty stomach (one hour prior to meals or two to three hours after meals). See Suggested Dosage below.
Suggested Dosage:
Grams daily based on healthy support desired.
Average – 10 grams daily
Moderate – 20 grams daily
Greater – 30 grams daily